About the Cards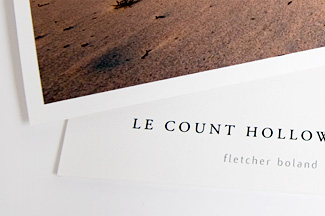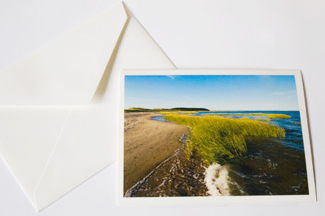 When setting out to create the cards, I wanted each one to be a work of art. I did not want to compromise the image quality in any way. Since the paper used to produce my large limited edition fine art prints is not made as cardstock, I had to find something equally brilliant and appealing.
After testing paper stock from many vendors, I found one which is bright enough and well made enough to support the same level of quality seen in my large prints. Hold some of the cards for yourself, and I guarantee that you will agree this premium quality archival photographic stock is stunning!
The acid-free cards are made of 100% cotton, giving them a subtle, refined texture which feels very substantial in your hands. Together with the envelopes of matching stock, the cards make a thoughtful impression, whoever your recipient may be.
The images are printed using a mix of nine inks which are rated to last for over 100 years. Printed on the back of the cards is the location where the photograph was taken and my contact information set in smaller type. They are left entirely blank inside for your correspondence.
Each collection consists of three different images and comes with the envelopes in a clear plastic gift case.